BEES value creation to the ecosystem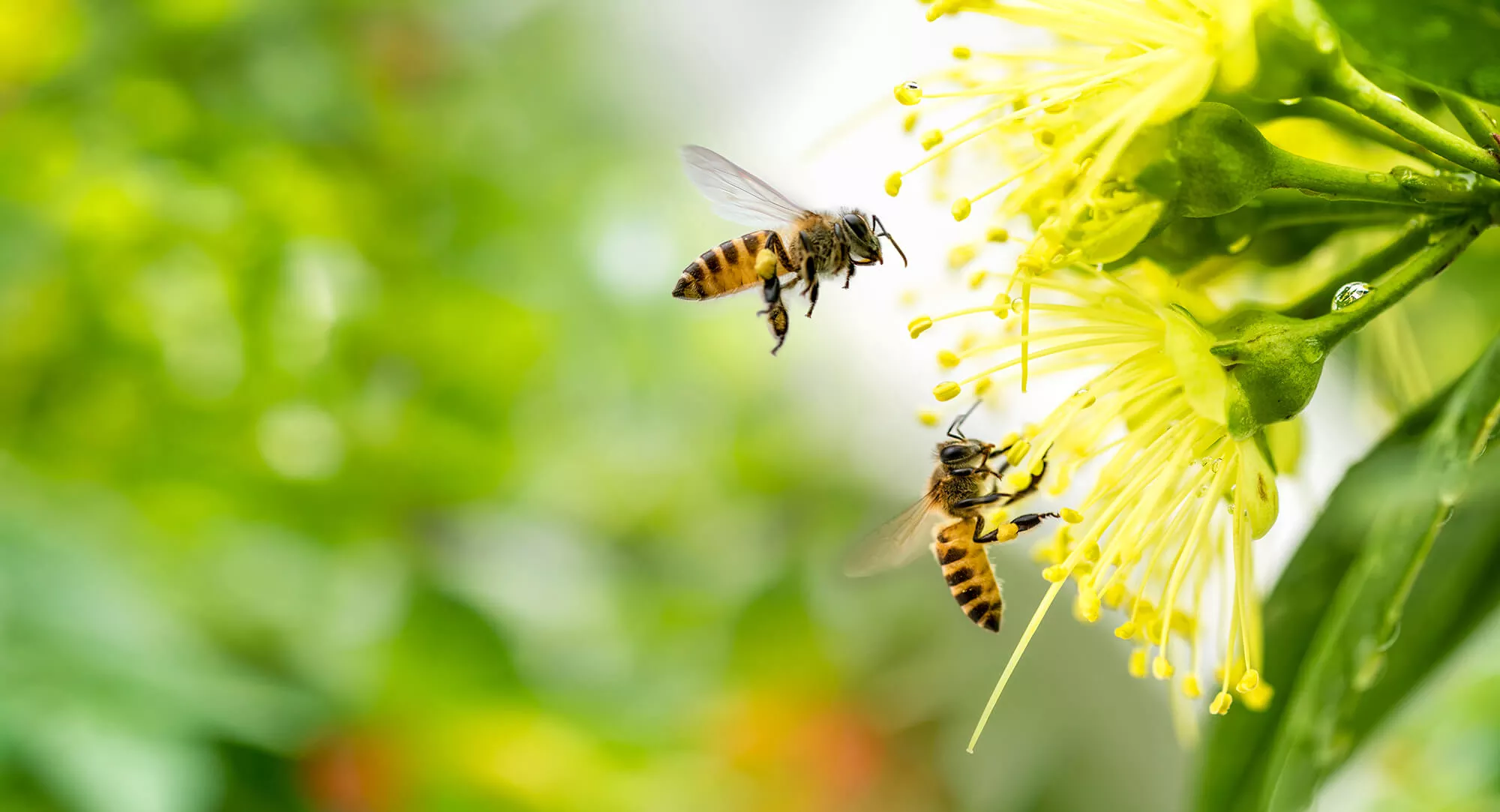 As we progress in 2022 and approach our second anniversary, I would like to share in more detail how BEES adds value to ABI, to our partners and to the small retail ecosystem.
BEES creates value because we are much more than an order taking tool. We address actual customer pain points and empower our customers to improve their own businesses.
One simple, yet powerful, thing we learned in the last few years, when we started focusing more on organic growth is that when our customers grow, we grow as well. Simple as that.
I can give a very tangible example: personalized recommendations, our "Suggested Order" feature.
Deciding what to order every week is a very big pain point for our customers. They want to be in charge, but they appreciate a suggestion that they can trust. Not biased by a sales rep compensation agenda. They don't want to order too much and compromise cash, but they also don't want to lose sales or forget any item that may contribute to their profitability. So, we are leveraging machine learning to provide the best possible suggestion. And the machine learns every time the customer interacts with the app. It's a cycle that never ends and gets better every time.
Today, more than 80% of our customers every month make purchases influenced by our algorithms. Orders influenced by algorithms are, on average, 3% larger than orders that are completely built from the catalog, in a more time-consuming process for the customer. This proved to be great for the customer and great for us and every company that leverages on BEES to sell their products to small retailers. The Suggested Order helps the customers to optimize their cash, not lose sales and grow. And, surprise, when they grow, we all grow…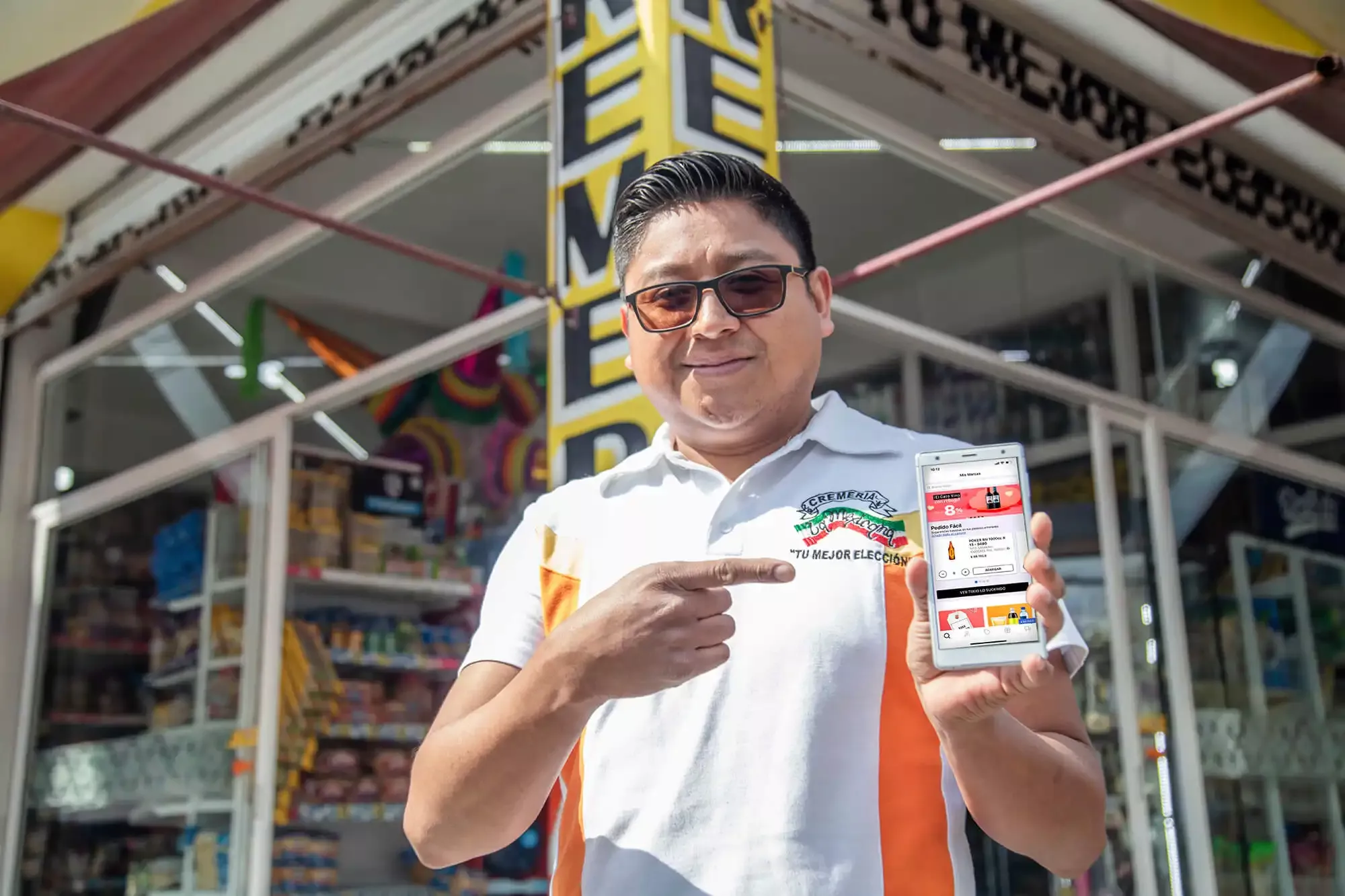 "We accelerate the growth of our core business by providing a 24-7 convenient and transparent e-commerce experience"
I can give you another concrete example: have you ever imagined running a business not knowing how are you performing against your past results or against your peers? Not knowing what products your peers are selling, not understanding what's working for you and what's not? So, that's the life of a typical small retailer that has not yet started using Bees. Through our "Mi Negocio/Meu Negocio" feature, we provide them all insights they need to manage their business.
With BEES and our exclusive features, we are bringing digital inclusion today to millions of small and medium-sized business owners that were at risk of being left behind as world commerce moves online.
And one of our principles is that every new technology implemented must have a clear goal of enhancing some aspect of our customer's lives and business. It may be to create more convenience, accelerate growth, increase profits, or improve their cashflow. We are very strict on this.
From an ABI perspective, BEES has two commercial objectives.
First, we accelerate the growth of our core business by providing a 24-7 convenient and transparent e-commerce experience, and we are already seeing that customers grow faster when they are engaged with BEES.
And second, we unlock new growth opportunities by better serving our customers providing new products and services to them through our Marketplace. This more complete assortment not only accelerates our beer business, but, of course, creates new profit streams.
This year will be very important for the continued development of our Marketplace throughout the many markets we are already present today. As we consolidate our relationship with many CPGs that gave us the honor and the opportunity to become our partners, we hope to be recognized as one of the greatest growth drivers in different industries.
One of the most exciting steps on our journey is coming this month, as BRF, one of the most important Brazilian companies and owner of the well-renowned brands Sadia and Perdigao, will inaugurate our Third-Party Store Front model, being the first partner to have its own store within the BEES app and in charge of the delivery of their products. That's a new and exciting benefit to our customers, that will add even more convenience to their shopping experience and more opportunities to earn rewards.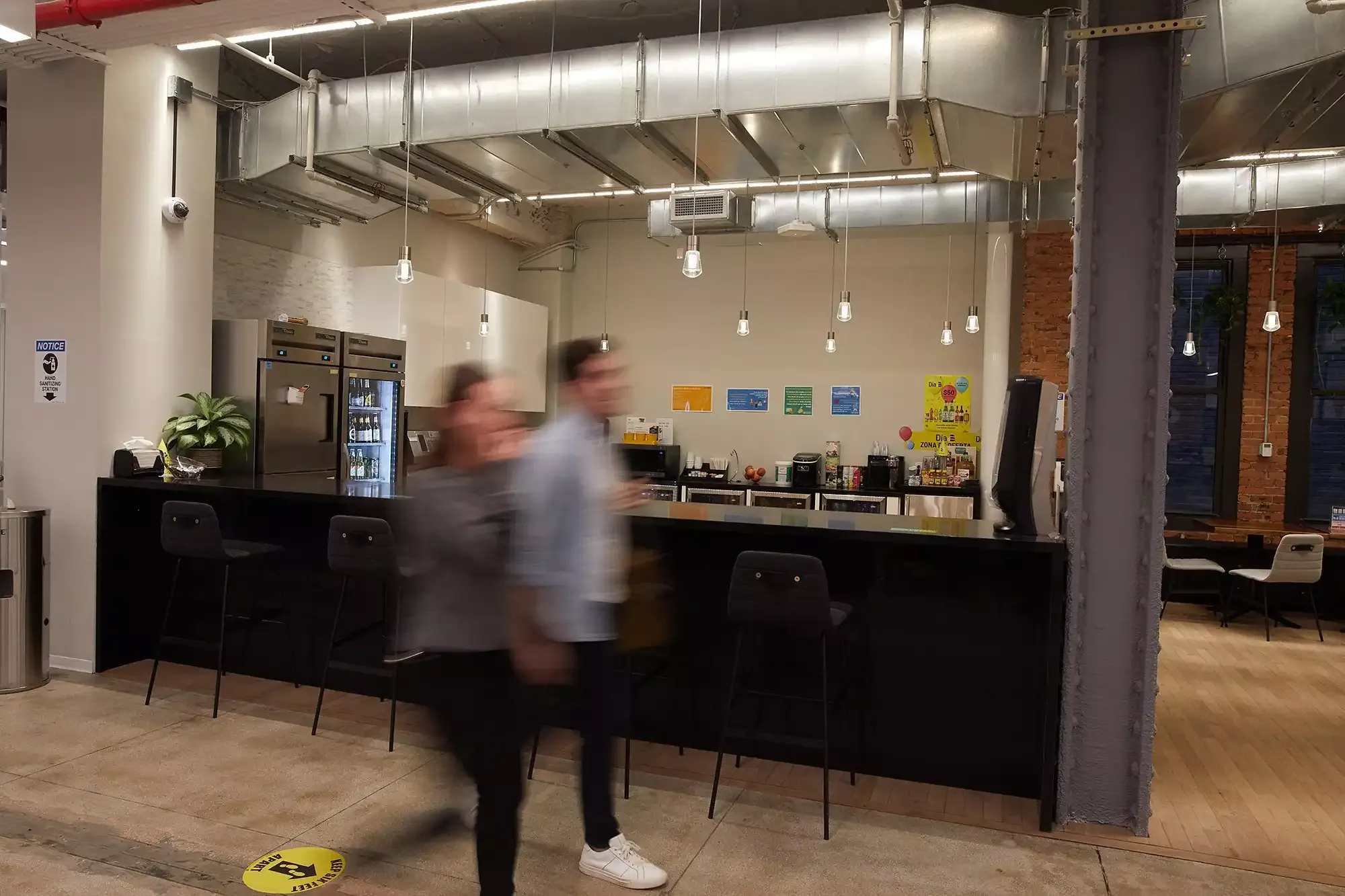 In this start of year, the reflection we make is that as we deepen our understanding of customers and partners through our BEES platform, we continue to find many new opportunities to unlock truly incremental growth, in different parts of the ecosystem. One door leads to another, and another, and so on… I'm very curious to see what new door we are going to open one year from now!